Company Updates
Keep up with the Current News About Landau Gage
Company Updates
Keep us with the Current News About Landau Gage
Sponsorship
Landau Gage has been a proud sponsor of the University of Windsor SAE Baja since 2007. The SAE BAJA is an engineering design competition for undergraduate and graduate engineering students. The three Baja SAE competitions held in North America are part of SAE's Collegiate Design Series of student engineering competitions.
The competition tests the strength and reliability of the vehicle through all terrains, both on land and in water. Landau is committed to education and is honoured to be a part of the challenge, pushing students beyond their limits to think differently and to be a part of extreme engineering at it's best.
Certifications
ISO 9001:2015 Certified | A2LA Accredited
Our products are designed and manufactured to the highest quality standards. We are committed to continuous improvement, and provide precision gage solutions. We continuously meet the ISO 9001 requirements and are certified under the provisions of ISO 9001:2015.
Landau Gage is accredited by the American Association for Laboratory Accreditation (A2LA) for technical competence in the field of Calibration.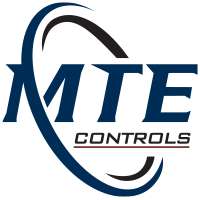 New Technology
Automation Services
Landau Gage Inc. and MTE Controls have partnered to provide turn-key solutions for full automated inline inspection of your components. We can provide automated gages along with full integration into new or existing lines. Landau Gage has been providing inspection solutions for customers since 1978. MTE Controls has been providing automation and integration since 1981.
Our Partners
Landau Gage Inc. is proud to have partnered with these world class gaging industry companies.
Contact Us
2950 Kew Drive
Windsor, ON N8T 3G7 Canada
Monday – Friday      7am – 3:30pm
(519) 944-6363